THE ARENA IN 1928 AND CLAY MINING AREA BEHIND IT OUT TO WEST PARK
From The St. Louis Post-Disptach, September 11, 1994
From Post-Disptach photo of 1928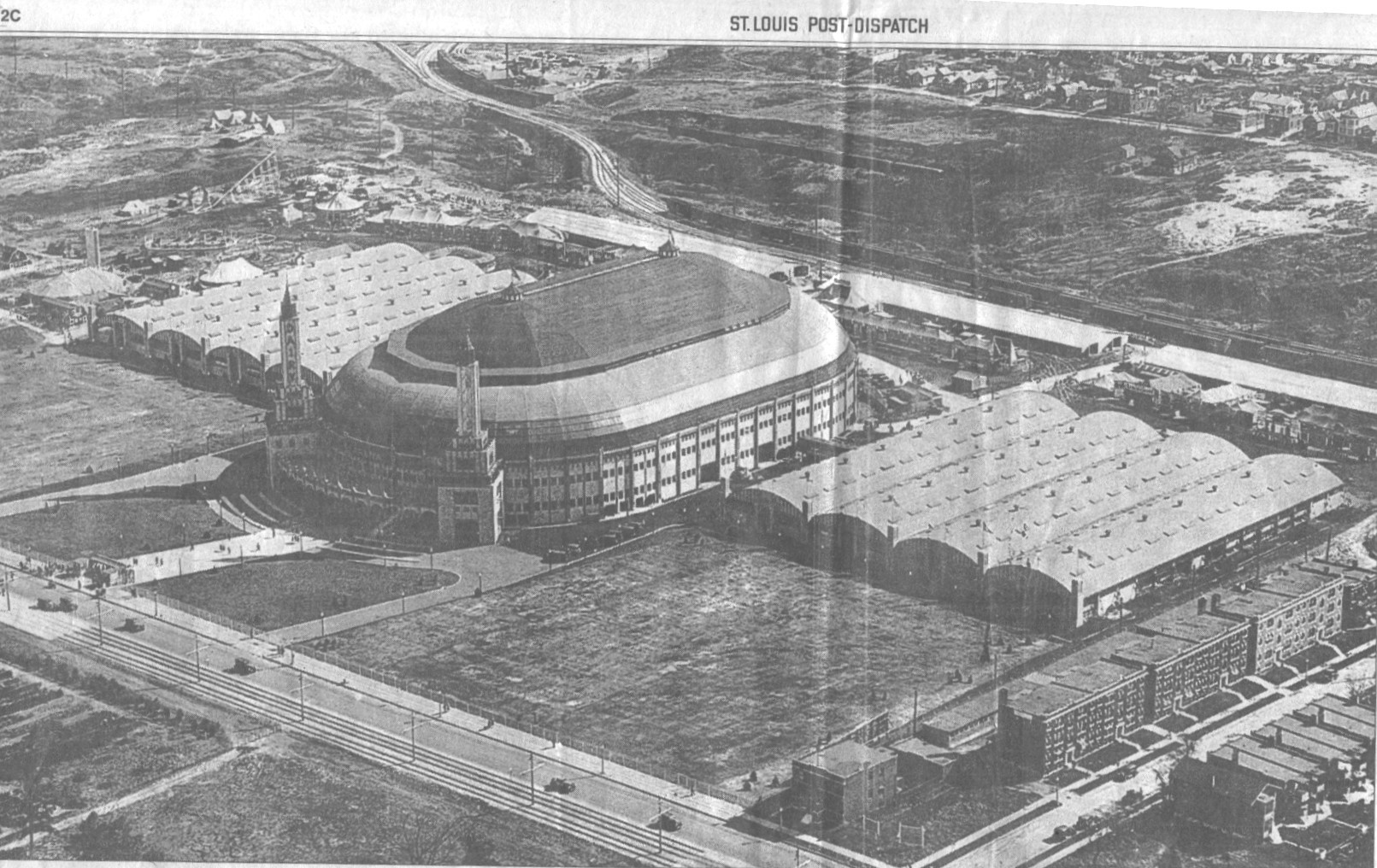 While the photo of the Arena is itself of interest, more relevant to Dogtown/Cheltenham's history is the blow up of the area BEHIND the Arena out to West Park Ave.

Some things to note about this photo:
The area from the Arena to West Park is all clay mine.
However, there is one sizeable house and to it's left (east) is a small shack. Rose Chiaurro Kennedy who loaned me this newspaper lived in that house and knew the men who lived in the shack.
Between the Arena and the clay hills there is a railway line.
To the far RIGHT of this area (western portion) note the clay hill. That area was later leveled.
The area south of the house and shack is where Paulo Products is today.
The large building on the SOUTH side of West Park is today The Arena Bar and Grill. At this time it was Greco's Confectionery.
Henry Herbst adds: Also of note in the photo of the Arena are the streetcar tracks on the North side of Oakland Avenue. When Oakland was widened, they used the existing road bed for extra lanes.
---
---
Bob Corbett corbetre@webster.edu