SIGN ON D.T. COYNE SALOON
Early work as seen on Tuesday monrning, September 26, 2006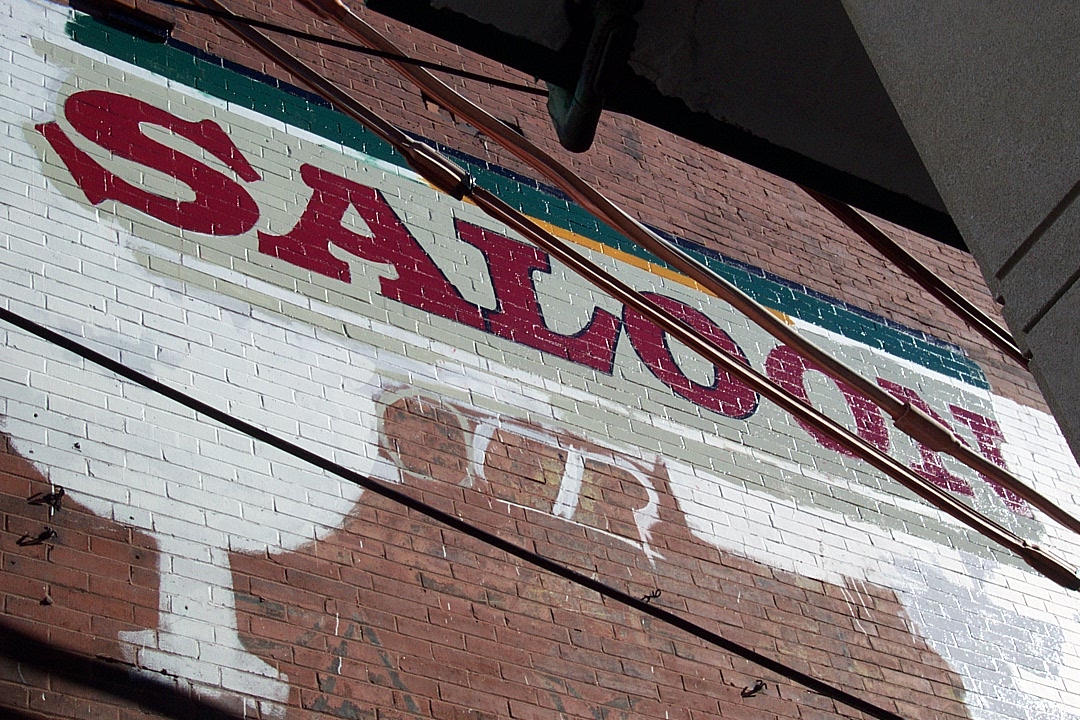 Early work as seen on Tuesday monrning, September 26, 2006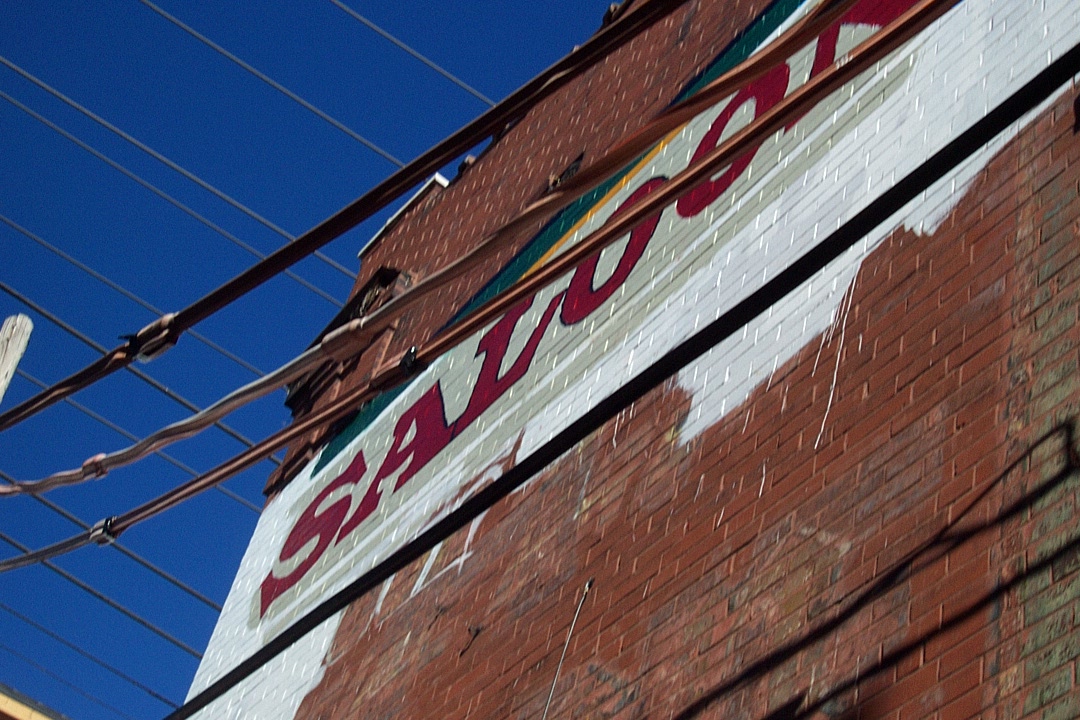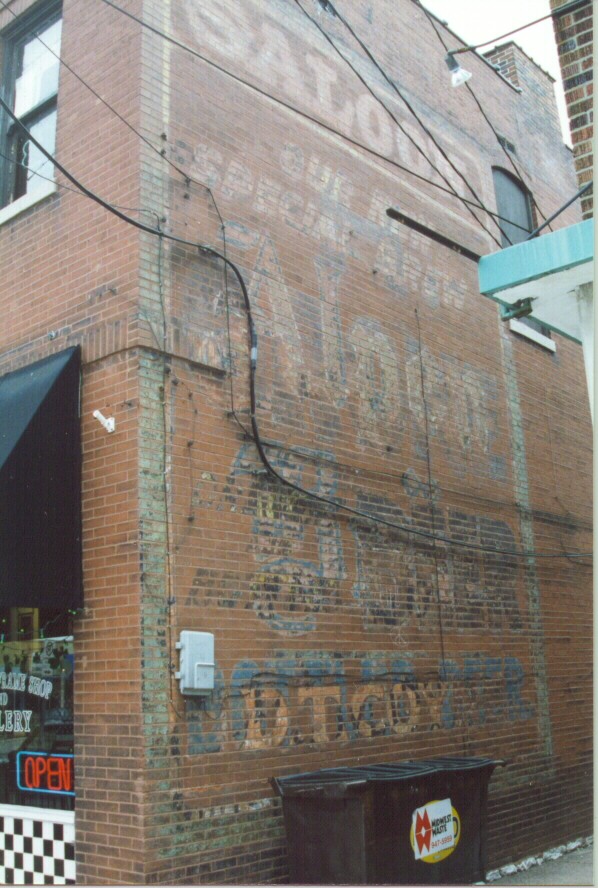 READING THE SIGN
This is a bit difficult toward the bottom since it is two signs, one painted over the other.

Top line: SALOON

Next: Our New

Next: Special Brew

Next in large letters: Alpen

Next: Brau

Last line: We would use the later last line: D.T. Coyne

------------------

The Coyne Tavern opened on Tamm Ave. (building where the Bead Shop is today, next door to Seamus McDaniels) in 1904. This sign, faded and difficult to read is called a "ghost" sign. The Dogtown Historical Society hopes to have the sign restored.
---
---
Bob Corbett corbetre@webster.edu