DOMYAN'S GROCERY AT 1555 TAMM AVE.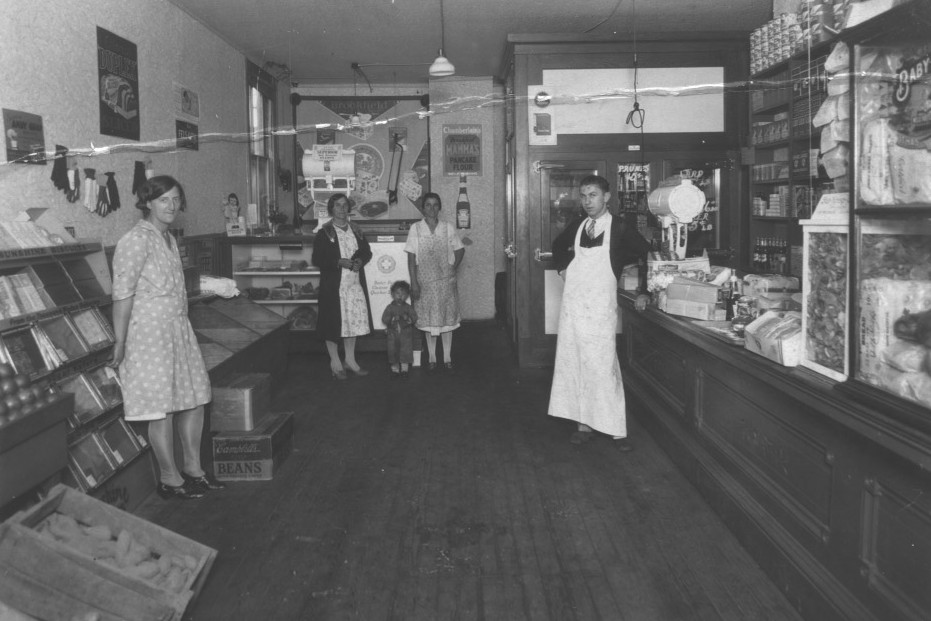 From about 1930-33 Steve Domijan (then Domyan) and his son Stanley ran a grocery store at 1555 Tamm Ave. Another of Steven's sons, Steve, gave me these two photos below to put on the web site.
In the photo above are: In the back of the store is Steve at about age 3 and his mother and a customer. To the right is Steve's older brother Stanley and to the left another customer.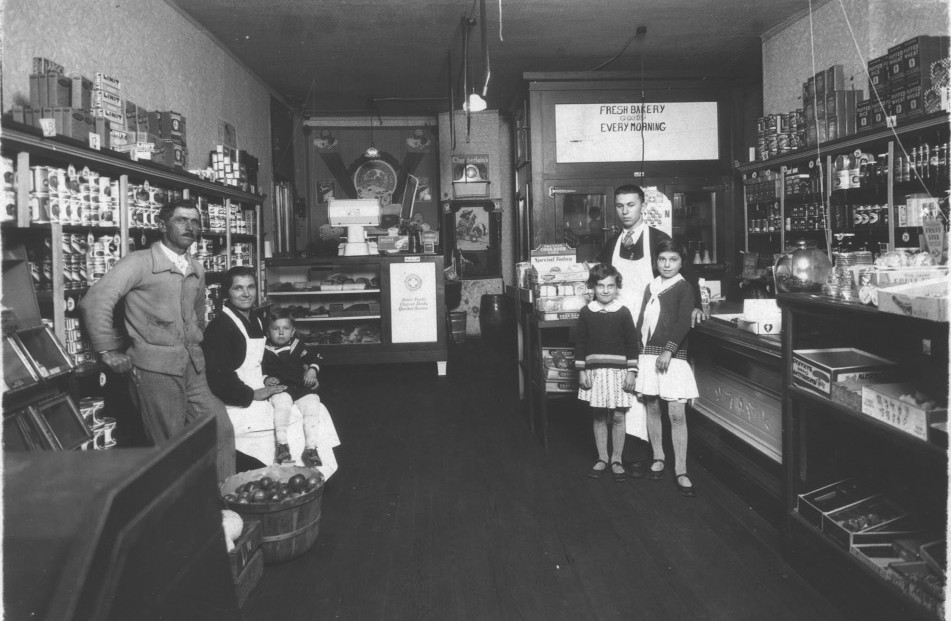 In this photo on the left are Steven and Ursula Domyan with their young son, Steve. To the right is Steven's son, Stanley and his duaghters Alvina and Stella.
---
---
Bob Corbett corbetre@webster.edu