SHARAMITARO FANCY FRUIT AND VEGETABLE SHOP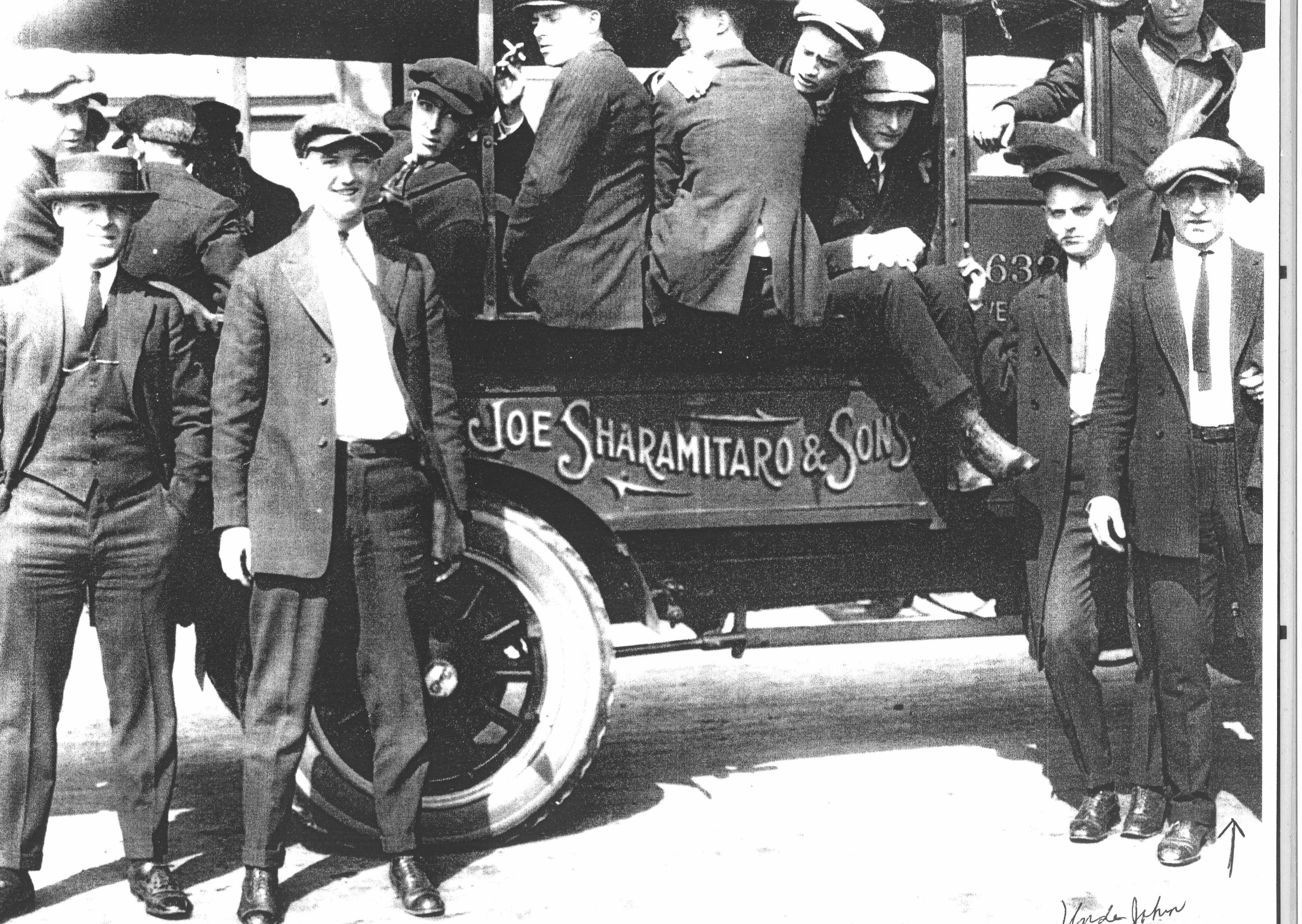 Special thanks to Rosalie Sharamitaro Kiernan for the loan of the photos and to Sally Ryan Sharamitaro for scanning this photo as well as the one below.
We need help with: dating this photo and itentifying any folks in it. Car enthusiasts: what year is this truck? Old timers: know anyone in this photo?
This photo and the one above may well be from a Sharamitaro family gathering, perhaps a wedding or special holiday. However in this particular photo the smallest man in the center is Joe Sharamitaro himself.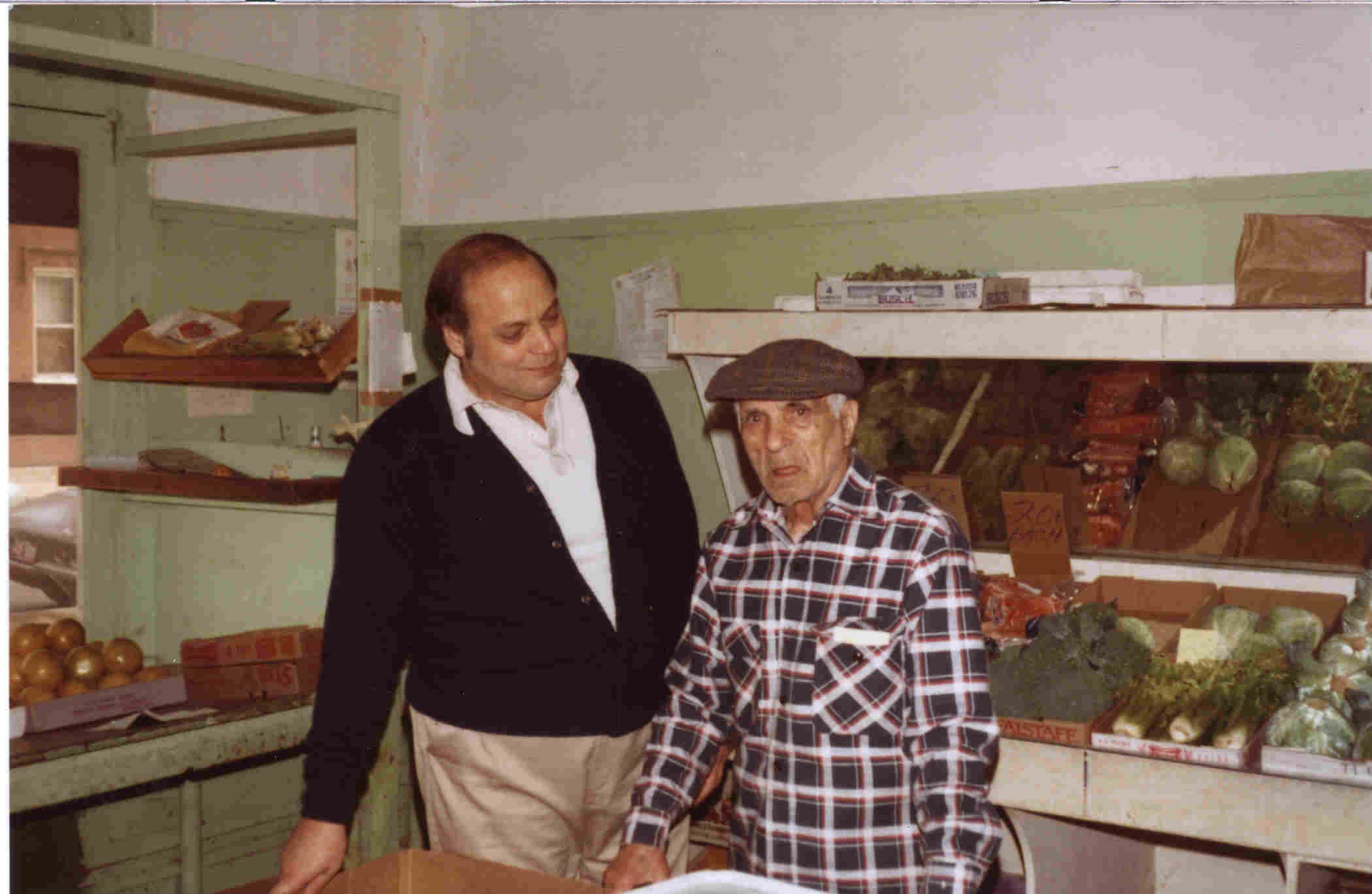 What a treasure. Joe Sharamitaro himself in his shop along with his son Pete.
For those of you new to the neighborhood this store was a favorite of everyone's. It was at the southeast corner of Tamm and West Park where, today, there is a set of town houses. Joe and Jennie had very nice produce and it was just so fun to deal with him, he was gruff in his ways, but loving and fair. A delight to deal with.
---
---
Bob Corbett corbetre@webster.edu