TAMM PHARMACY
Special thanks to Jean Doherty Stark for the five photos below. Jean is Bill Doherty's daughter. Some additional photos have been provided by Jean's daughter, Kathy Schaffer.
Some of the photos were tiny snapshots, so I was unable to get the sort of larger quality I would have like. If any of you have other photos or other memorability of the Tamm Pharmacy, please let me have copies, or to scan them.
Not only does this photo give us a great view of the drug store in its real hey-day, but the sacred totum -- the legendary mailbox is center stage.
A younger Bill Doherty than I remember. And he's doling out some Pepto Bismo!
Bill Doherty working at the his counter
Color photo of Bill Doherty.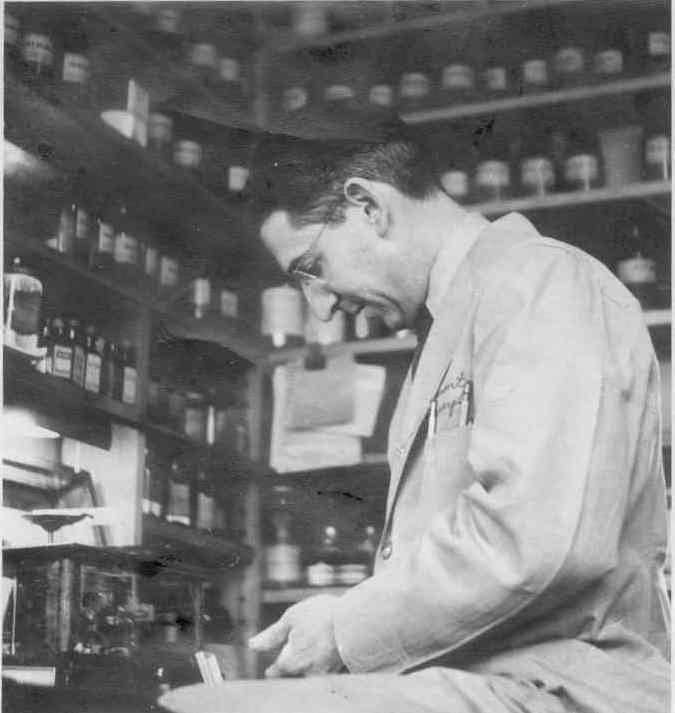 Bill Doherty working.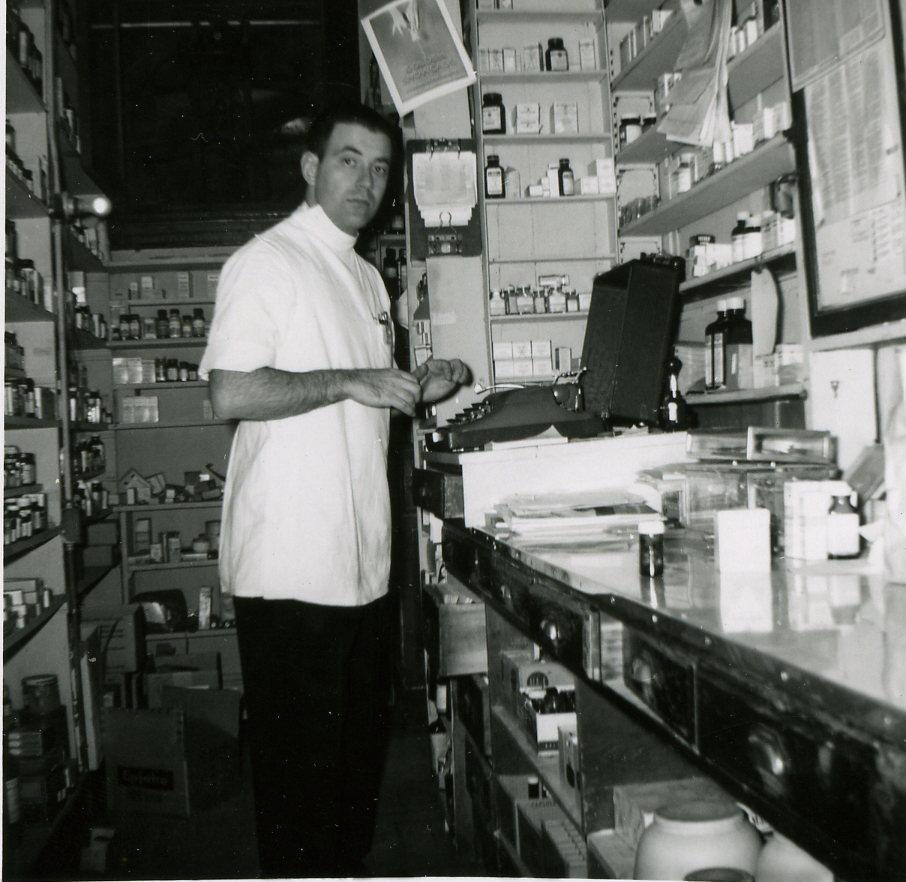 A very young Gene Meyers when he was an employee, not the owner.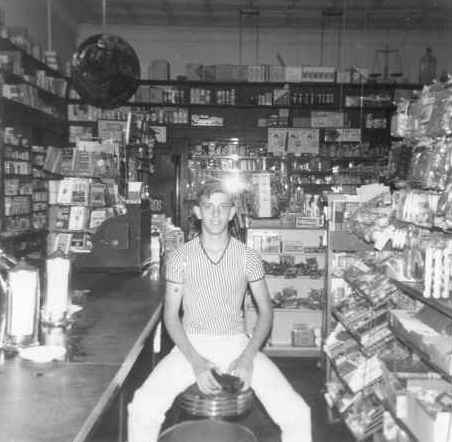 Danny Crowe sitting at the soda counter.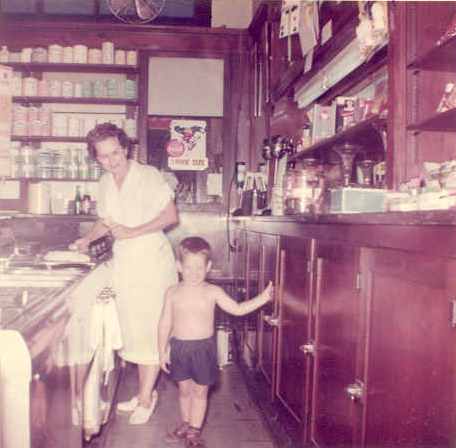 Behind the counter is Mary Chipps and Bill Doherty's grandson, Tom Watts. This photo is from 1959
Some employees including Gene Meyers -- probably 1971. From the left: unknown, Minnette Hathaway, Gene Meyers, Ruth [?] and Tom McDermott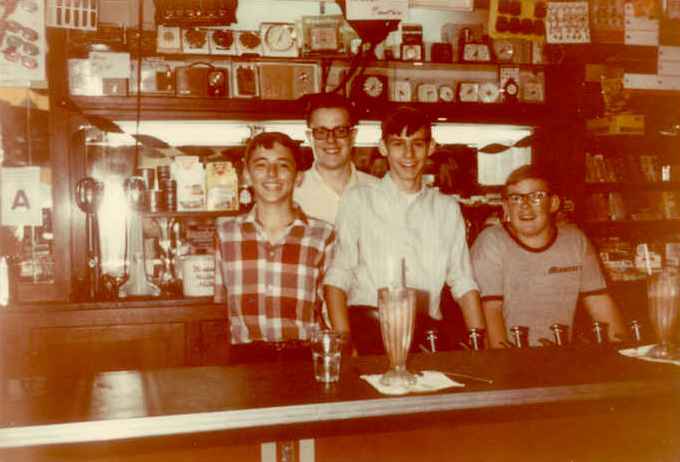 Four boys behind the counter, with a drool-producing chocolate malt on the counter! Tom McDermott, Dennis Crowe, Gary Weber and Tom Mueller. This is also a 1971 photo
Bill and an employee behind the counter in back, working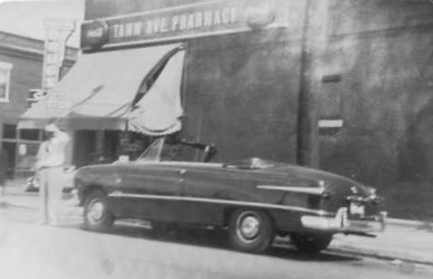 Our side on Tamm Ave. is this red convertible which belonged to Mrs. Doherty. Jean thinks this is a 1951 car. Can you car experts out there help me out on this?
---
---
Bob Corbett corbetre@webster.edu