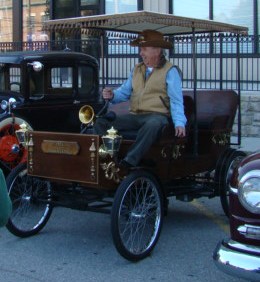 Vehicle:1901 Townsend Horseless Carriage
Owner:Jim Townsend
Vehicles:1944 Jeep
and
1930 Ford Coupe
Owner:Joe LaMacchia
Vehicle:1931 Chevy chopped top Sedan
Owner:Dave Swatek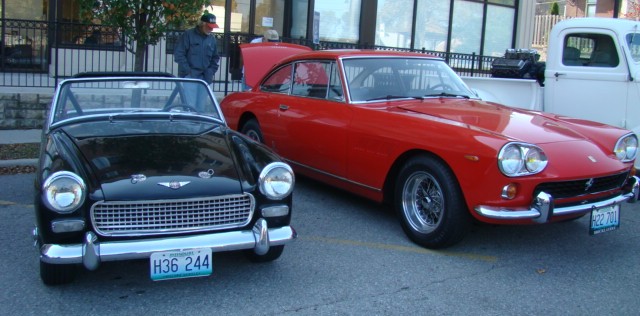 Vehicles:1962 Austin Healey Sprite
1966 Ferrari Coupe
1937 Plymouth Pickup
Owner: Eddie Domijan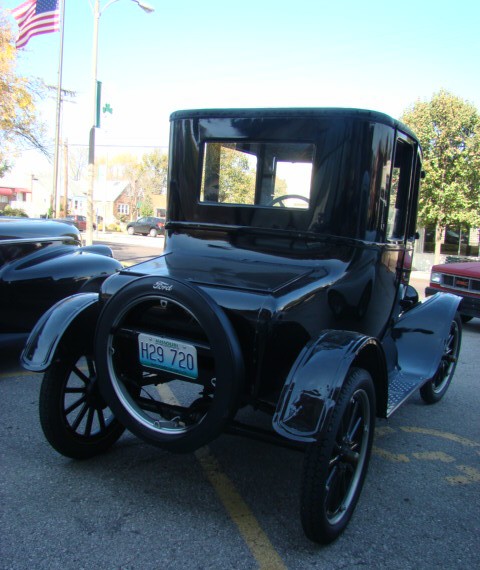 Vehicle: 1925 Ford Doctor's Coupe
Owner: Mike Brownfield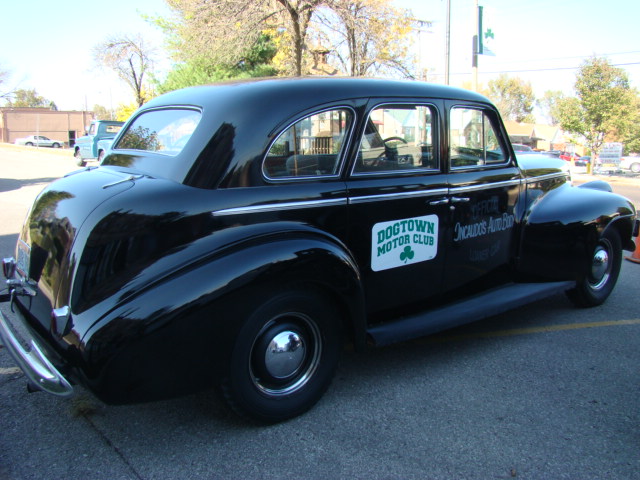 Vehicle: 1940 Oldsmobile Sedan
Owner: John Corbett
Vehicle: 1926 Ford chopped-top Coupe
Owner: John Corbett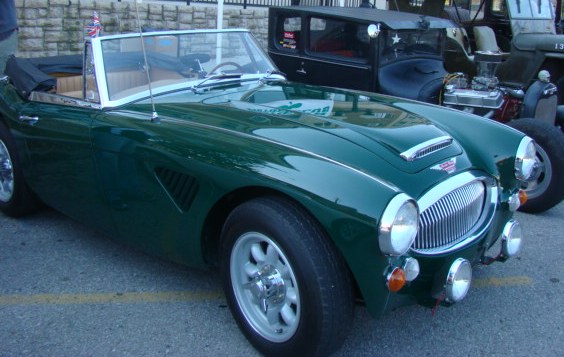 Vehicle: 1967 Austin Healey Mark III
Owner: Mel Parentin
Vehicle: Austin Healey
Owner: Roy
Vehicle: 1974 Ford Maverick
Owner: Rich Sprandel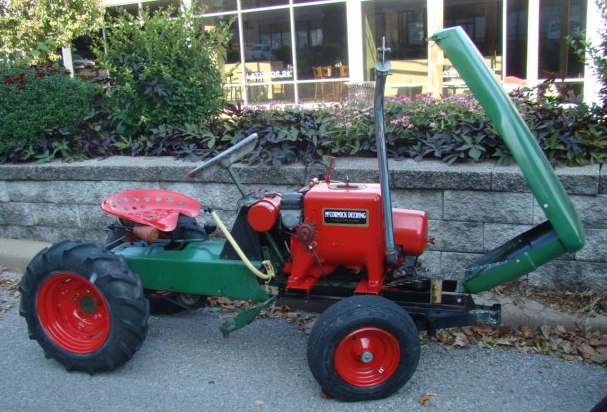 Vehicle:1940 Tractor (seen often on the streets of Dogtown)
Owner: Bill Brownfield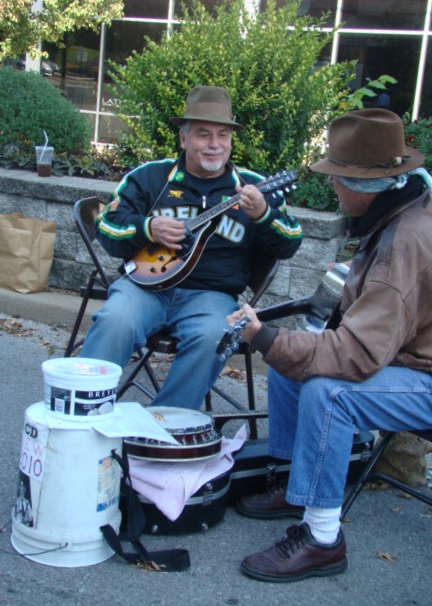 There was even entertainment. Lead guitarist and vocalist is Charlie Haller (right) with John Corbett accompaning him on his new mandolin (left).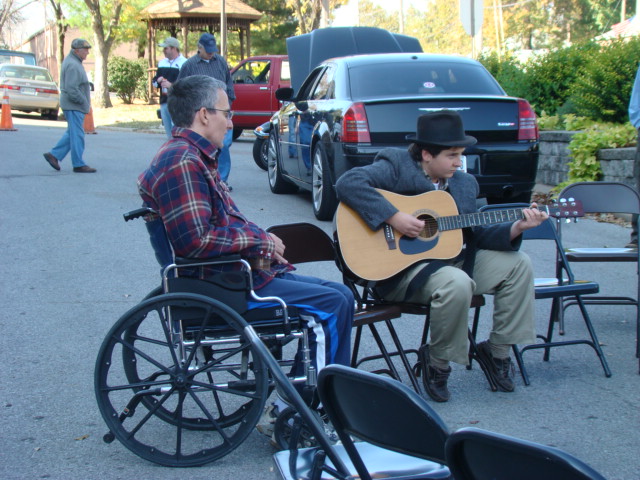 Playing along with the other two is DHS board member, Joe Weisbrod, on the guitar with his father Jerry Weisbrod listening proudly next to him.
Special thanks to Sally Sharamitaro for these photos.