THE DOGTOWN STREET MUSICIANS FESTIVAL
SEPTEMBER 11, 2010
This first annual Dogtown Street Musician's Festival was held at the intersection of Tamm and Clayton
---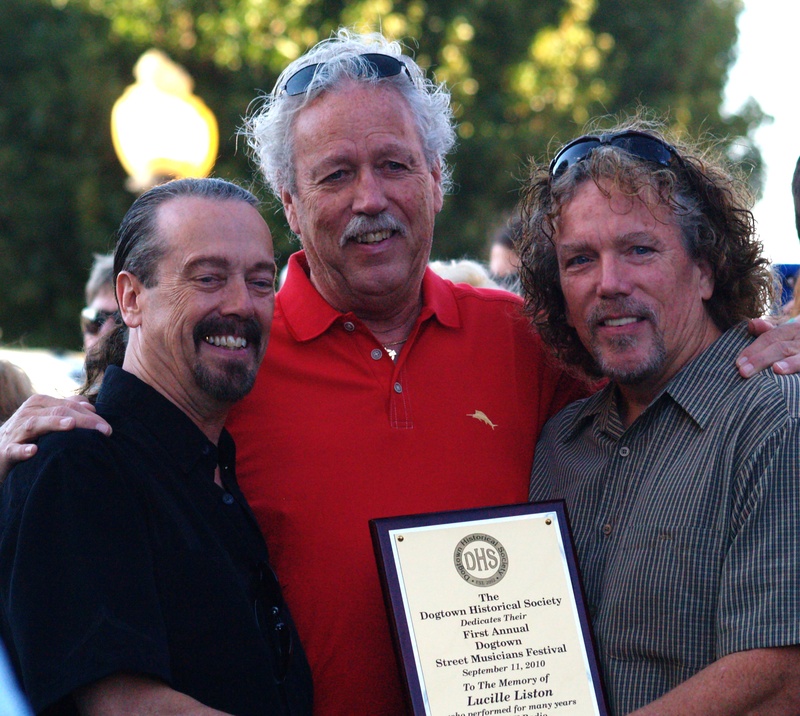 The first annual Dogtown Street Musician's Festival was dedicated to the memory of Lucille Liston, a professional musician from the Dogtown neighborhood. Lucille Liston was also Mama from the "Mama's Pride" fame.
For a photo and article on Lucille Liston and the Texas Bluebonnets see: Lucille Liston's musical history
The dedication plaque was accepted by Lucille Liston's three sons and the founders of the band "Mama's Pride" - a salute to their musical mother.
From left: Mike, Danny and Pat. Photo by Joe Weisbrod
---
Our Three Judges - From left: Eric Schad, Crystal Brown and Bill Costello
Photo by Joe Weisbrod
THREE STREET MUSICIANS WON AWARDS AT THE FESTIVAL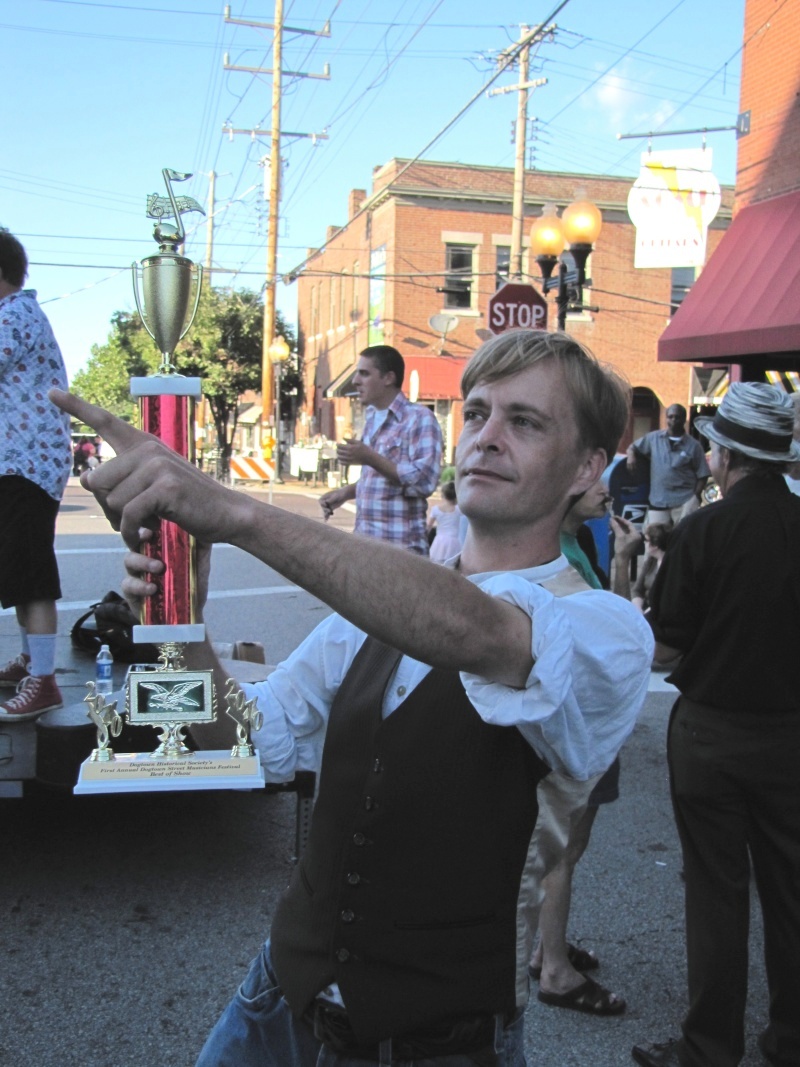 Winner: Best of Show - Bryson Gerard
Photo by Rich Sprandel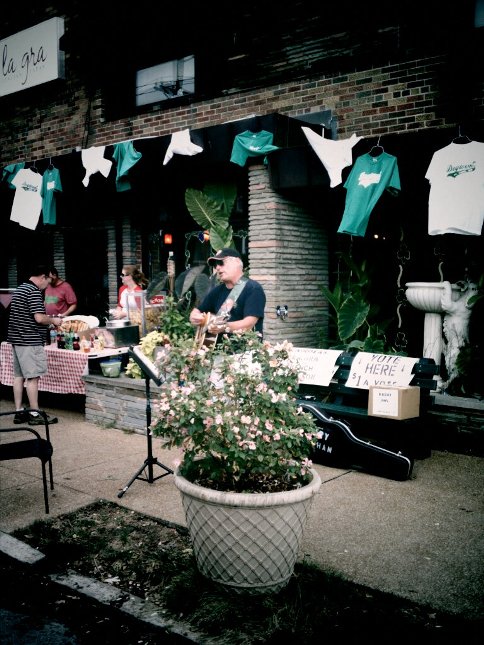 Winner: The People's Choice - Gary Sluhan
Photo by 5 Score Pachyderm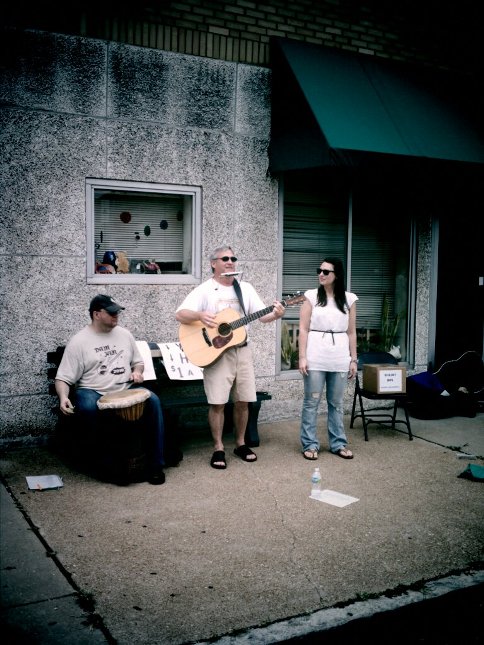 Winner: The Best Original Song - "Basement" Bob Hemmer
Photo by 5 Score Pachyderm
OTHER STREET MUSICIAN GROUPS WHO PERFORMED AT THE FESTIVAL
A group of Musicians at a sound check prior to the festival
Photo by 5 Score Pachyderm
Jade Anna Baisa
Photo by Joe Weisbrod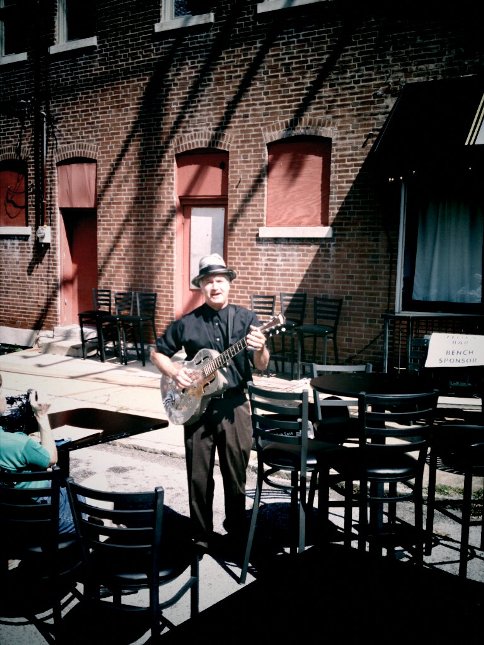 Bob Case

Photo by 5 Score Pachyderm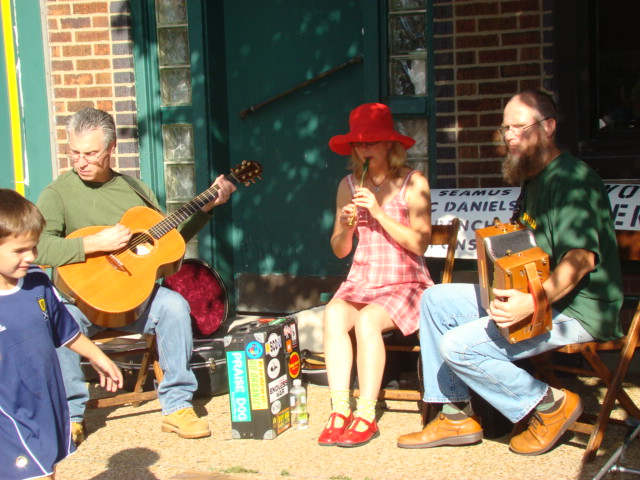 Marcia Whelan Photo by Sally Sharamitaro
Box of Nerves
Photo by Sally Sharamitaro
Raymond Gude Photo by Sally Sharamitaro
One Take
Photo by Sally Sharamitaro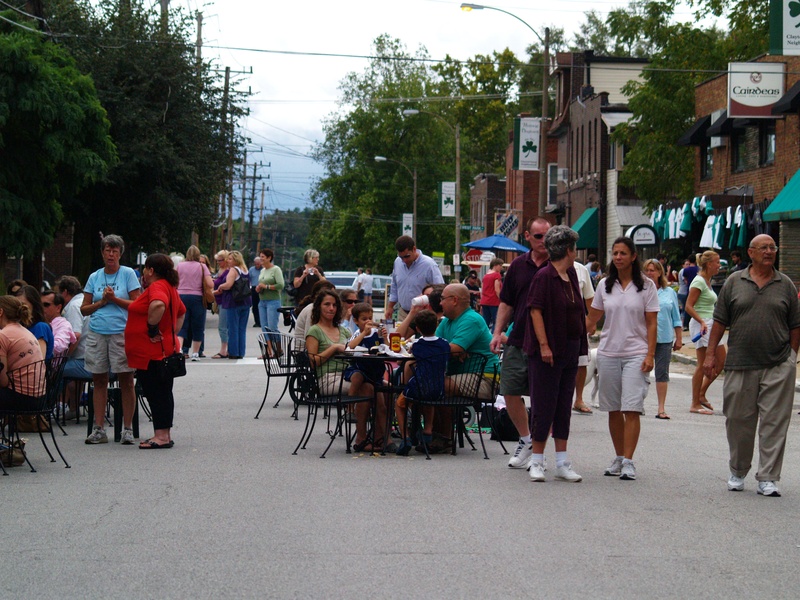 Nice photo of the crowd at the festival
Photo by Joe Weisbrod
For an original composition written by Brian Muench for the 2010 Dogtown Musicians Festival please see: Dogtown Musicians Festival - 2010 -
---
---
Bob Corbett corbetre@webster.edu