WORLD WAR TWO NEWSPAPER STORY ON HUSBAND OF DOGTOWN CARNEY WOMAN
Thanks to Catherine Corbett Moser who donated this article.
This photo/article below is from the St. Louis Post-Disptach (no date). My Aunt Catherine knows the man on the left is the husband of a Dogtown woman whose last name is Carney, but she can't recall his name, nor which Carney woman he was married to.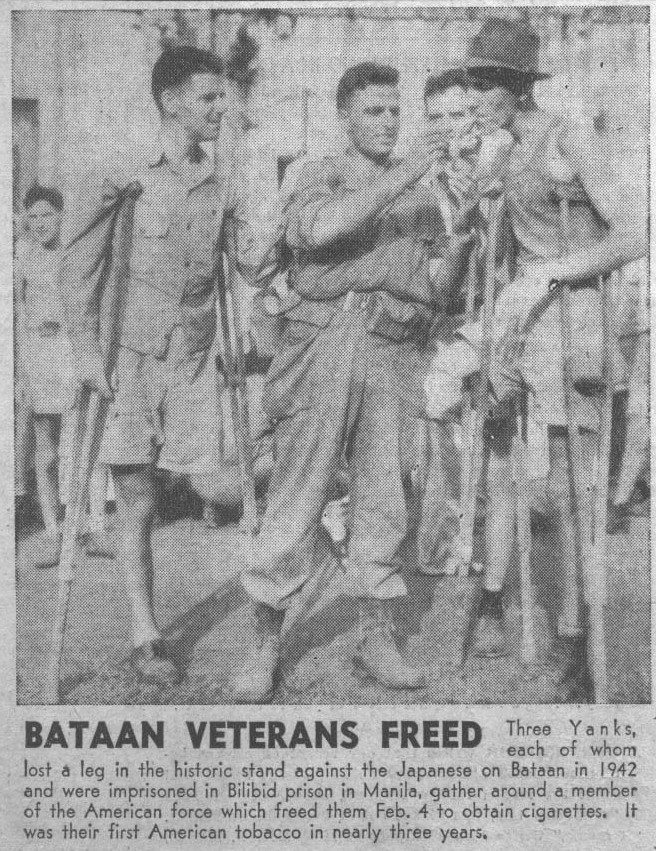 ---
---
Bob Corbett corbetre@webster.edu