THE BARS OF DOGTOWN: THE BOTTLE INN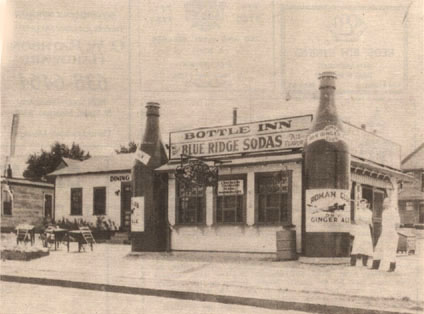 Early photo of the Bottle-Inn Unfortunately this is scanned from a black and white old newspaper and not very clear.
BOTTLE INN BOWLING TEAM
Special thanks to Mary Gruner Schmitz for the loan of this photo.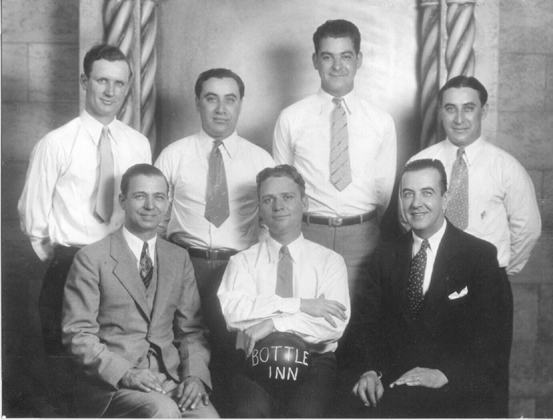 Anyone know the year of this team?
Top Row: Duke Morgan, John Egli, Renard "Bud" Gruner and Jim Egli
Front Row: First is 1/2 owner of Bottle Inn, holding the ball is John Haus, and on the end is Tony...... brother and other 1/2 owner with first man in the row.
---
---
Bob Corbett corbetre@webster.edu