RIGAUD BENOIT
Louverture Art Gallery
Hollywood, California
Date unknown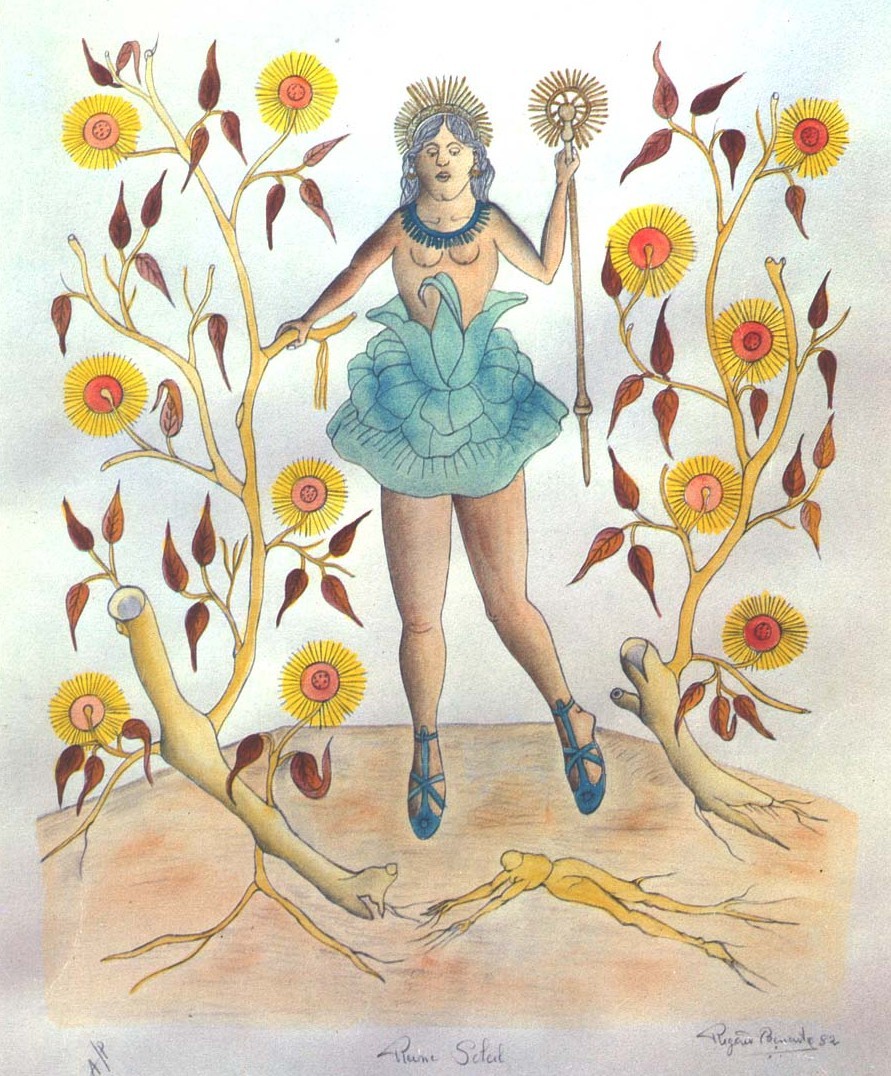 REINE SOLEIL
WATERCOLOR / LITHO BY RIGAUD BENOIT
SIZE: 22 X 30
EDITION: 250
NO TWO ALIKE
PAPA - AGOUE / MAITRESSE SIRENE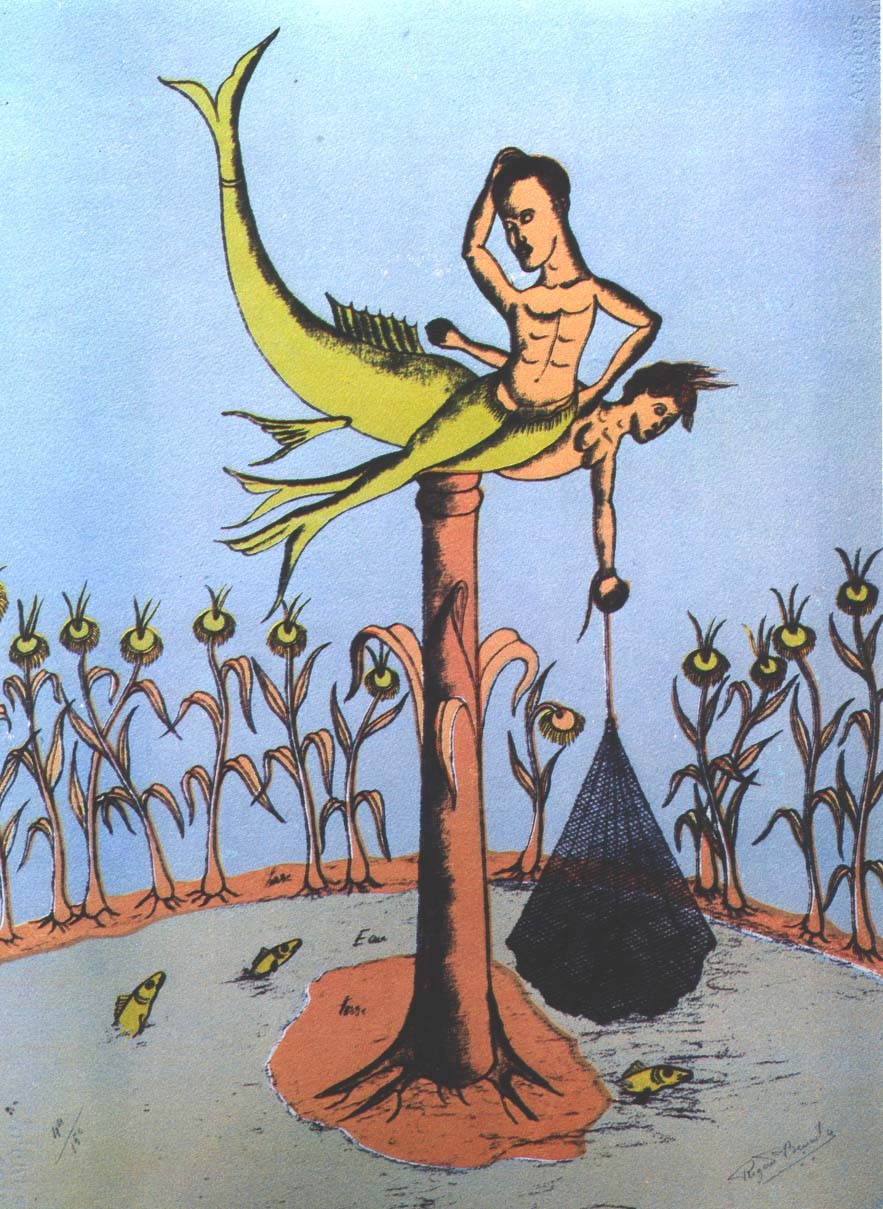 SILK SCRENE BY RIGAUD BENOIT
SIZE: 22 X 30
EDITION: 150
HOMME OISEAU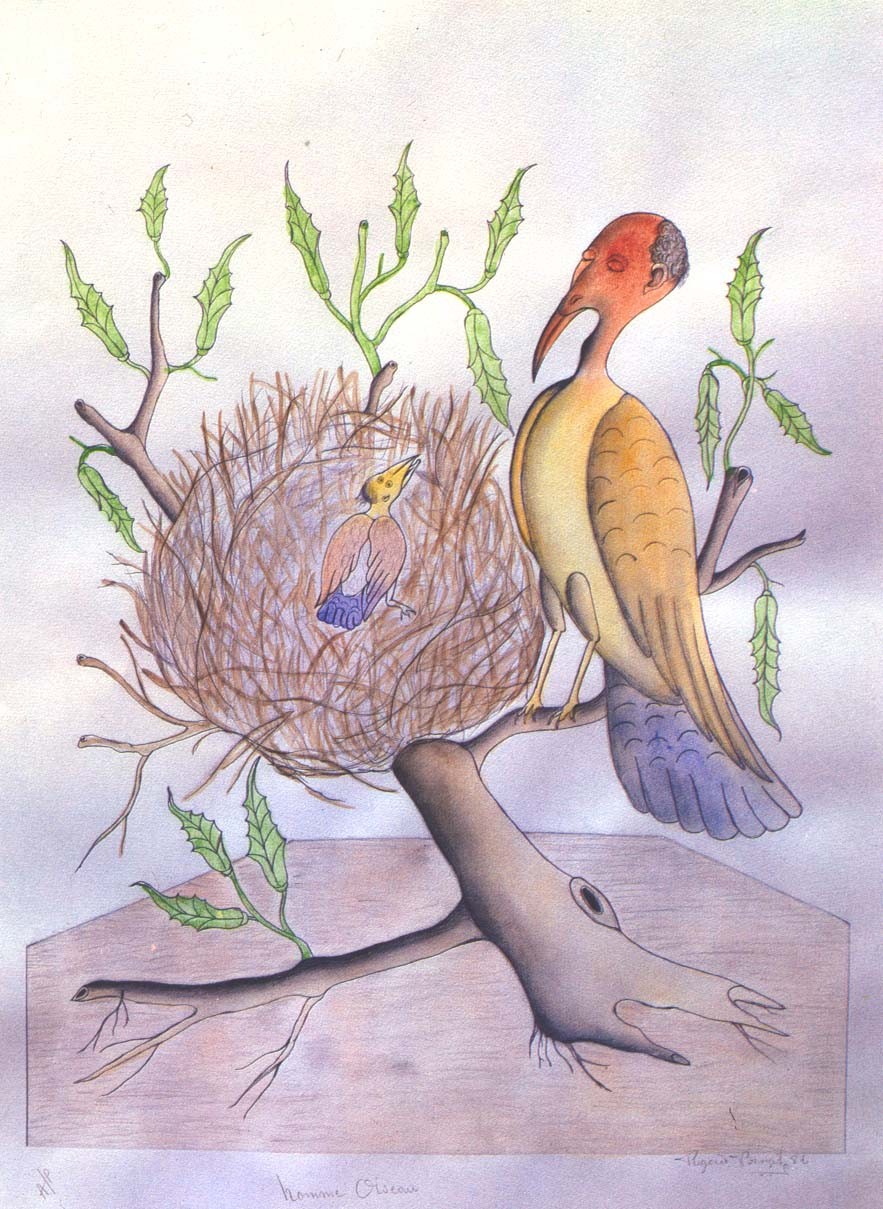 WATERCOLOR / LITHO BY RIGAUD BENOIT
NO TWO ALIKE
SIZE: 22 X 30
EDITION: 250
PAPA -- AGOUE / MAITRESSE SIRENE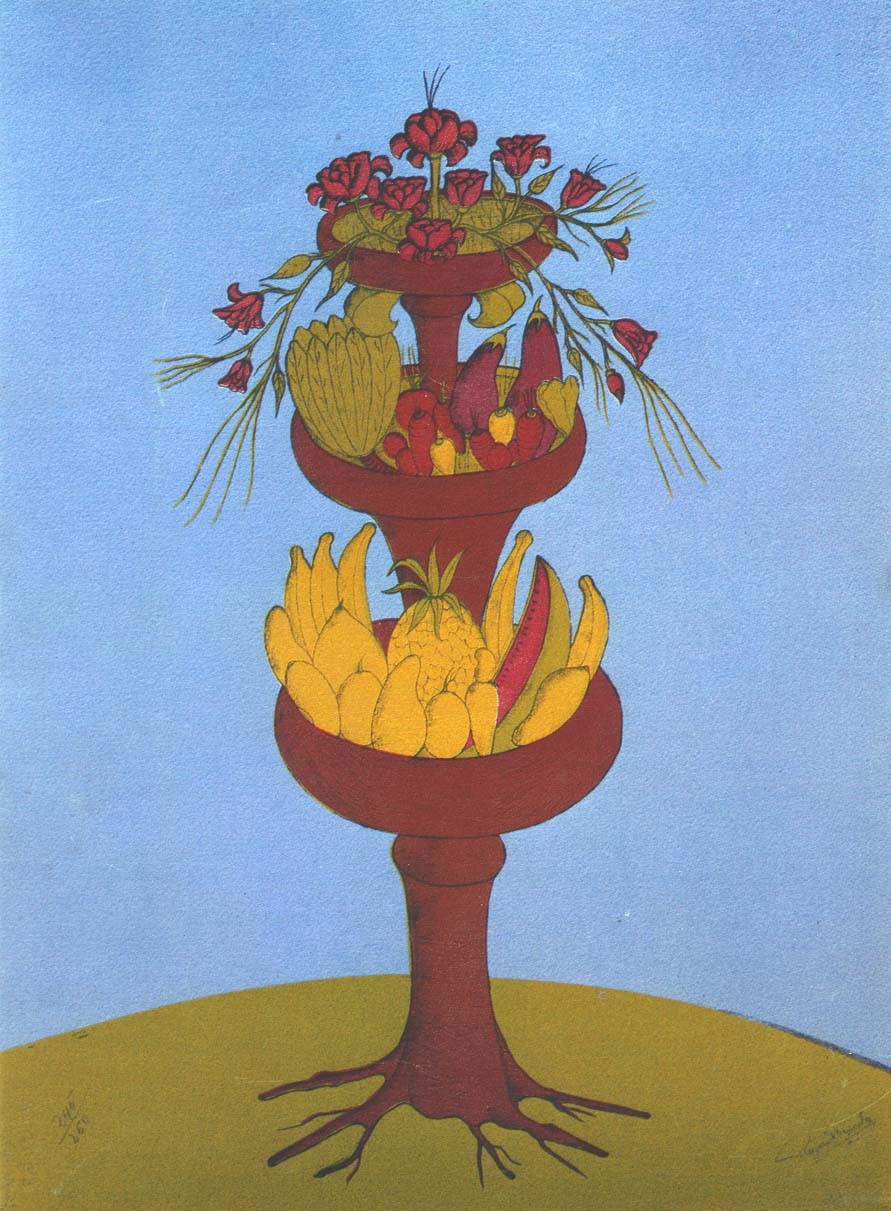 SILK-SCREEN BY RIGAUD BENOIT
SIZE: 22 X 30
EDITION: 250
The LOUVERTURE ART GALLERY takes great pleasure in presenting two of RIGAUD BENOIT'S watercolors on litho. Entitled "Refine Soleil" and "Homme Oiseau" along with two of his silk screens.
The watercolors are on 100% rag stock "Papier d'Arches" and come in a limited edition of 250 each, signed, titled and individually hand colored by Rigaud Benoit, no two are alike!
The silk screens come in a limited edition of 250 and 150 respectively and are both signed and. numbered by the artist. A certificate of authenticity accompanies each piece. Please allow 2 weeks for delivery.
RIGAUD BENOIT
Born in Port-au-Prince in 191 1 Rigaud Benoit is considered by collectors and critics to be the most famous living Haitian painter.
"The development of his style and approach has matured over the gears with carefully structured works, each rendered with precision and command of his medium. Because of his insistance for detail Benoit is not a prolific painter. However the masterworks he creates are consistently high in quality."
His works have been exhibited throughout the world and are found in the permanent collections of various museums and numerous other private and public collections.
LOUVERTURE ART GALLERY
Specializing in Fine Haitian Art
Hector Hyppolite
Philome Obin
Andre Pierre
Castera Bazile
Wilson Bigaud
Gerard Valcin
E. Gourgue
======================================
1800 Highland Avenue, Suite 124, Hollywood, California 90028
Caleb Leys ----------------------------------- (213) 463-2369
---
corbetre@webster.edu