POST-WORLD WAR II SUBDIVISION AT KRAFT AND WEST PARK
Special thanks to Louis Schmidt for his donating this photo and much much more.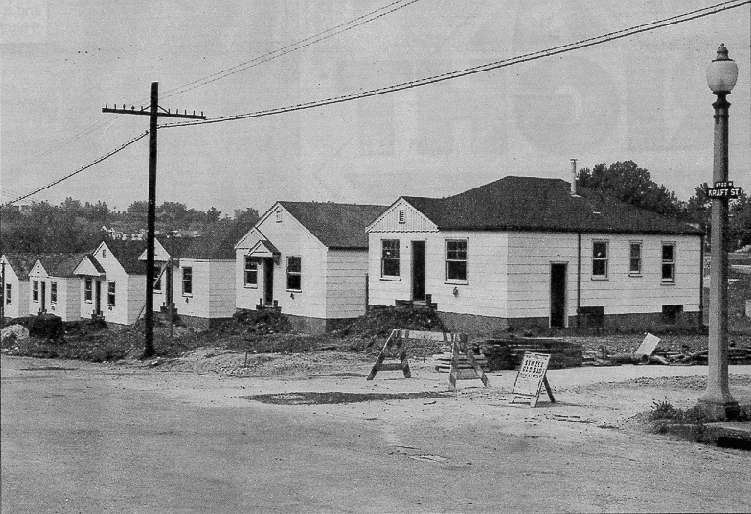 From newspaper clipping provided by Louis Schmidt: "1946: The largest housing project of the city's post-war building boom is underway as the first 65 houses go up in a new development. The development is around the intersection of Kraft Street and West Park Avenue, south of Forest Park near Richmond Heights. The houses all have living rooms, dinettes, partially tiled kitches with exhaust fans, two bedrooms and full basements with gas-burning furnaces. Each is expected to sell for about $6700."
---
---
Bob Corbett corbetre@webster.edu