THE LLOYD-CHILDRESS SUBDIVISION
A real estate plan of Mr. James P. O'Gorman and Mr. Ed Cody
The photo of the plan below is from 1936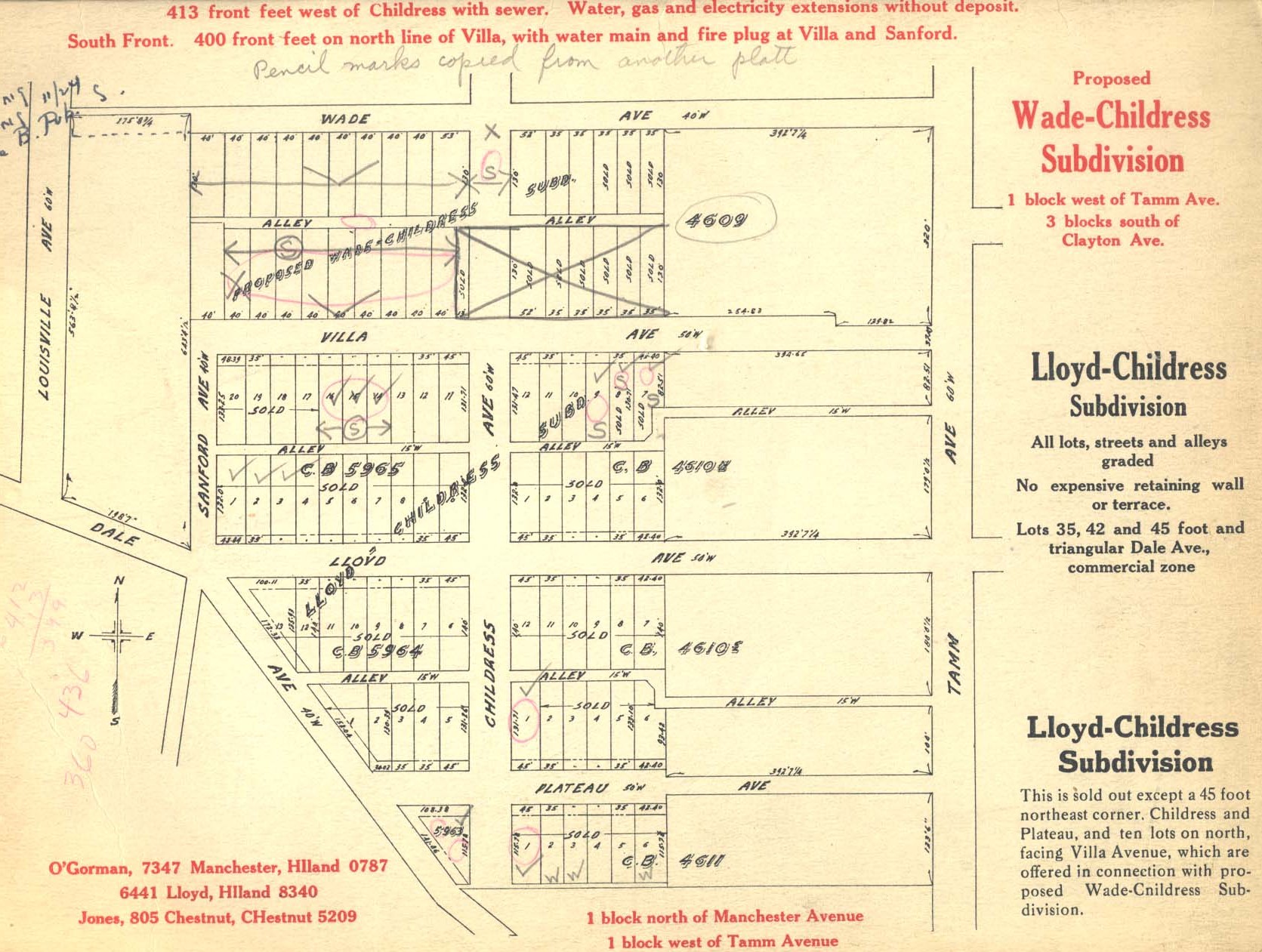 In P.J. O'Connor's book: HISTORY OF CHELTENHAM AND ST. JAMES PARISH pages 101-102.
WADE,CHILDRESS SUBDIVISION
Mr. James P. O'Gorman is one of the most loyal native sons of our fair state and of St. James Parish. It is well known that he would rather be dead in Missouri than alive in any
PAGE 102
other state in the Union. And he is thoroughly convinced that there is no finer place in Missouri to make your home and raise your family than right here in this neighborhood. The high regard he has for this vicinity impelled him, with his friend and partner, the late Mr. Edward Cody, to open the Lloyd-Childress Subdivision, situated between Clayton Avenue, Dale and Louisville. Later the property adjoining to the north was purchased. Of the 100 lots, 65 are sold, 31 of which have homes built and occupied. The prices are reasonable, ranging from $400 to $2000 for single lots.
The streets of Dogtown in January 1925
The back side of this map is fascinating since it lists the streets which existed at the time the subdivision was drawn: January 22, 1925 in Dogtown
---
---
Bob Corbett corbetre@webster.edu