Top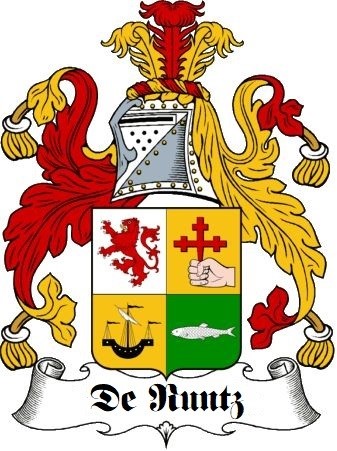 The John Baptiste De RUNTZ Family Immigrants From Altenbach, France to St. Louis, Missouri USA
Note: I would like to acknowledge and give special thanks to Mary Pohl Carmody; cousin, gifted genealogist and self described "scribe" for being so generous with her DeRuntz Family History collections as well as her beautifully written (28 page-long) Family History, titled: "William and Emily DeRuntz Trebilcock, their Lives and Family"
Note also: I would like to acknowledge and thank these DeRuntz Family distant cousins and gifted genealogists for their dedication and amazing research; Jean Trebilcock Bohn, Joan Trebilcock Byrne, Blanche Trebilcock Pohl, George Trebilcock, Doris Trebilcock Weissert, Joyce Trebilcock, June Cooper, Gerald DeRuntz and Carmen Bein.
---
---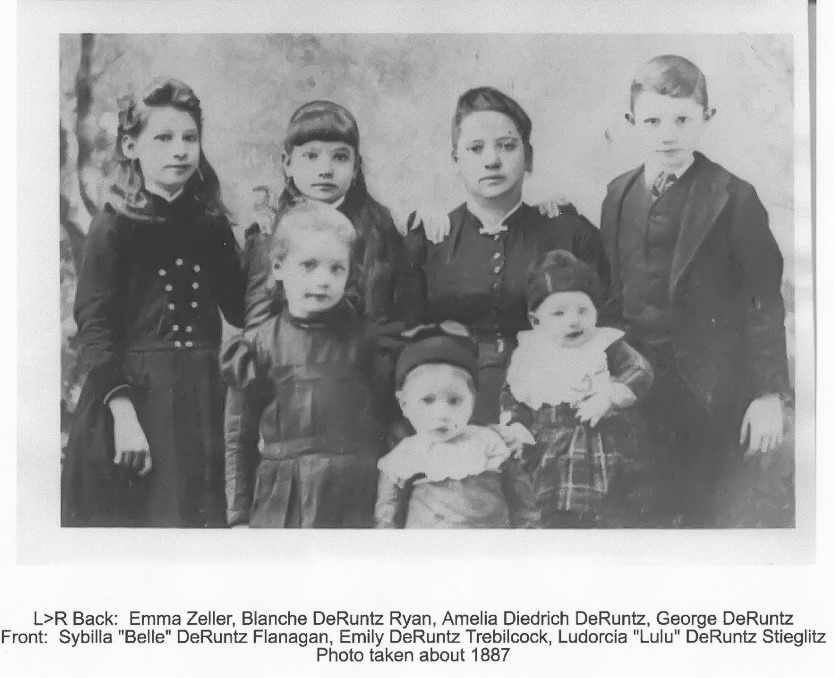 Left: Amelia (Mrs. Aloyse) DeRuntz with niece Emma and her children; Blanche, George, Sybilla "Belle", Emily and Ludorcia "Lulu" ca 1887.
Note: Special thanks to cousin Mary Pohl Carmody for sharing this photo of her great-grandmother Amelia Diedrich DeRuntz with her children.


---
Back to top
---
---
Sally Ryan Sharamitaro sally.sharamitaro4@yahoo.com