Interested in conducting research?
The SEC is now connecting interested undergraduates and graduates with professors in peace psychology.
Temporarily Unavailable [Click here if interested in learning more.]

Temporarily Unavailable [Are you a D48 Member interested in serving as a mentor? Click here to learn more.]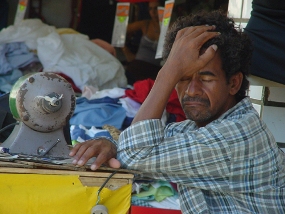 Research Updates


Mindy Gelder
United States' Values: Perceptions of American Military and Japanese Citizens

Rachel MacNair, Ph.D.
Ideas for Dissertations in Peace Psychology

Involved in research? Please send abstracts, text, and notes to peacepsychology@gmail.com for posting.