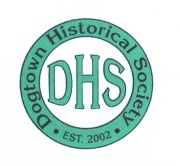 WELCOME TO THE DOGTOWN HISTORICAL SOCIETY (DHS) HOME PAGE
Founded March 16, 2002
Webmaster: Bob Corbett -- to join the Dogtown email list send an email to John Corbett, President of the Dogtown Historical Society at: biffer63139@yahoo.com
---
---
---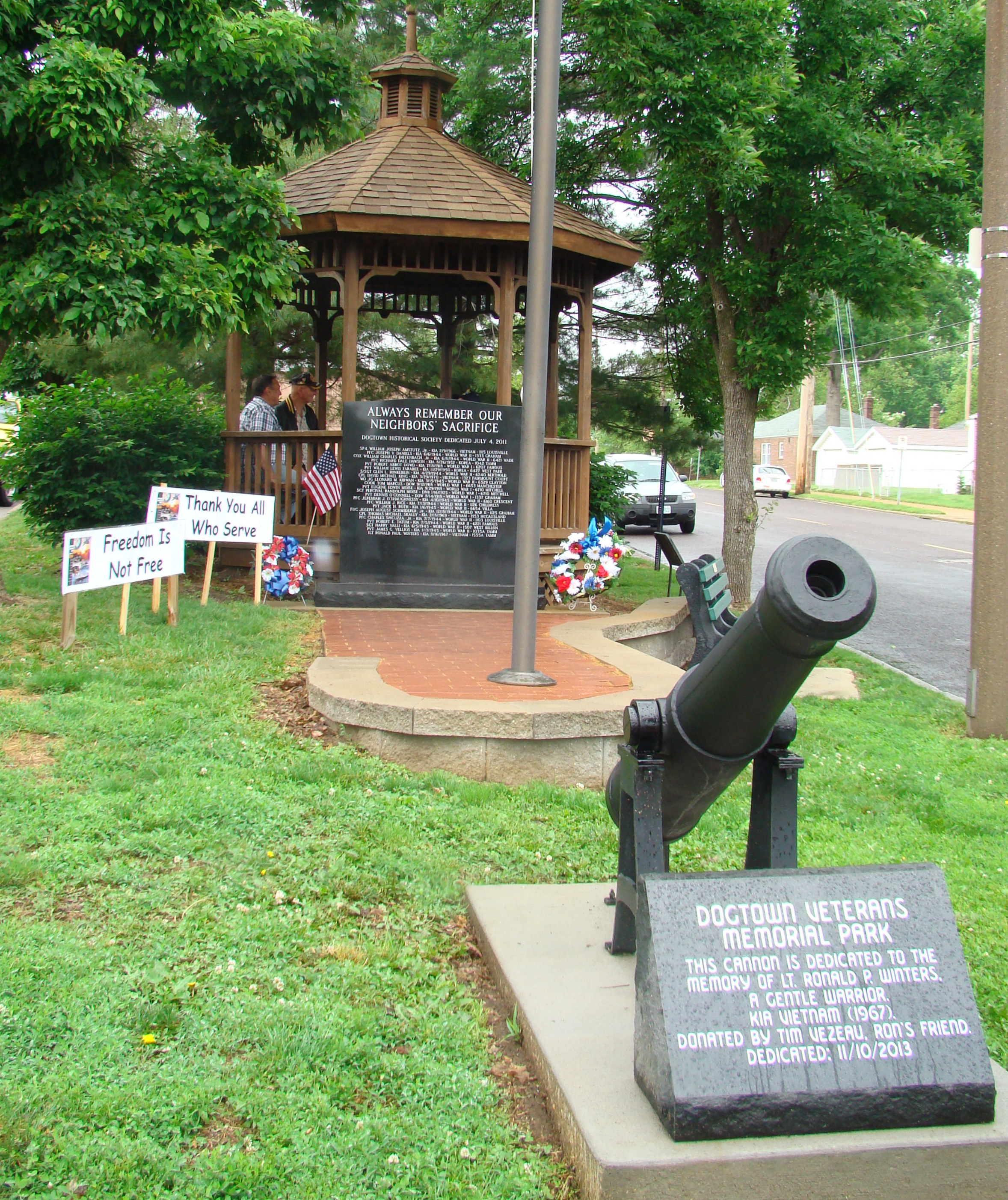 ---
- - - - - - - - - - Cannon with Dedication Stone - - - - - - - - - - - - - - - -
---
LEFT: The Dogtown Veterans Memorial Cannon with it's Dedication Stone.


Special Thanks to John Corbett for his dedication and hard work in acquiring this cannon, arranging for the installation and ordering the stone.

The Cannon is dedicated to the memory of Lt. Ronald P. Winters, gentle warrior and Vietnam veteran.



---
NOTE: The DHS "Cannon Crew" consists of John Martinez, Jeremy Jarvis, Jeremiah Jansen, Jean Corbett, John P.Corbett, Scott Corbett, James Oerding, Rick Watts, Eddy Bohn, Jack Kaysinger and John M. Corbett.
A huge thanks to these hard working volunteers for moving and installing the cannon at the Memorial site
---



DHS MEETINGS

Next Meeting- Date and Location to be announced - Saturday Morning at 10:00 AM

---

CURRENT, UPCOMING and PAST EVENTS

---

2014 DHS EVENTS

May 25, 2014 - Dogtown Veteran's Memorial Day Weekend - Dedication of new pavers in Brick Garden September 20, 2014 - Fifth Annual Dogtown Street Musicians Festival

November 9, 2014 - Veteran's Day & Dogtown Veteran's Memorial Events




2013 DHS EVENTS

May 26, 2013 - Dedication of 20 new Dogtown Veteran brick pavers to the Veteran's Brick Garden September 21, 2013 - Fourth Annual Dogtown Street Musician's Festival

November 10, 2013 - Veteran's Day & Dogtown Veteran's Memorial Events




2012 DHS EVENTS

September 15, 2012 - Third Annual Dogtown Street Musician's Festival

November 11, 2012 - Veteran's Day & Dogtown Veteran's Memorial Events

2011 DHS EVENTS

November 13, 2011 - Dedication of the Dogtown Veterans Memorial Brick Garden featured along with the July 4, 2011 dedication September 17, 2011 - 2011 Dogtown Street Musicians Festival

July 4, 2011 - Dedication of the Dogtown Veteran's Memorial Stone

2010 DHS EVENTS

October 31, 2010 - Dogtown Motor Club Car Show

September 11, 2010 - Dogtown Street Musicians Festival







---
---
Bob Corbett bob@corbettland.com